News:
David Bindman Sextet, Ten Billion Versions of Reality CD release November 1, 2017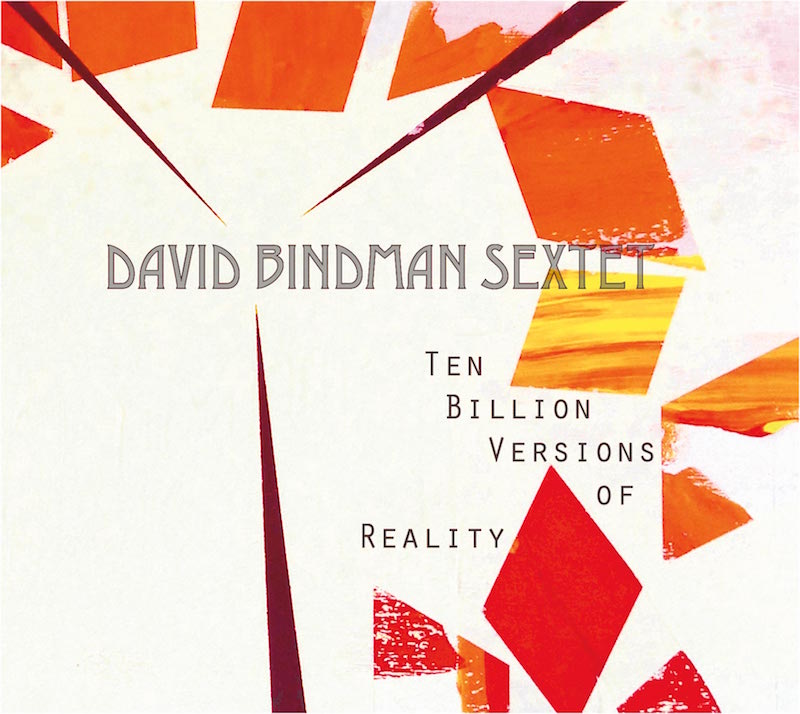 CDs and downloads available at: CD Baby, iTunes, Amazon, Bandcamp, and in NYC at Downtown Music Gallery

Reviews: Downbeat, All About Jazz, DMG Newsletter

An invitation and musings...

Walking through Grand Army Plaza farmers' market the other day, I was thinking about tomatoes. When a farmer grows some organic tomatoes, when she cares for the soil, and if there is enough rain and sun, the tomatoes blossom and are eventually ready to harvest. We eat some raw, and cook others slowly with other ingredients.

Art is the product of such nurturing—an alchemy of elements, intentions, visions, interacting with traditions, inspiring us to think, feel, move, and imagine in ways that can enlarge our perspectives and lives.

I liken the music on this recording to "slow food." Not because the music is slow. It is a product of long evolutions – musical, personal and collective. It is composed of simple elements, brought together and interacting in complex ways.

I invite you to spend time with this music, to peel back the layers, to be immersed in it – slow, fast, and everything in between.

"…threads intersecting or appearing in different planes, following a narrative or creating a texture, voices conversing with each other and interacting with the feelings and intent of the pieces...Each of us experiences our own reality; it's part of the fascination. Included in this 'ten billion' are the dolphins, orangutans, and others who experience love, grief, and consciousness in their own ways." (from liner notes)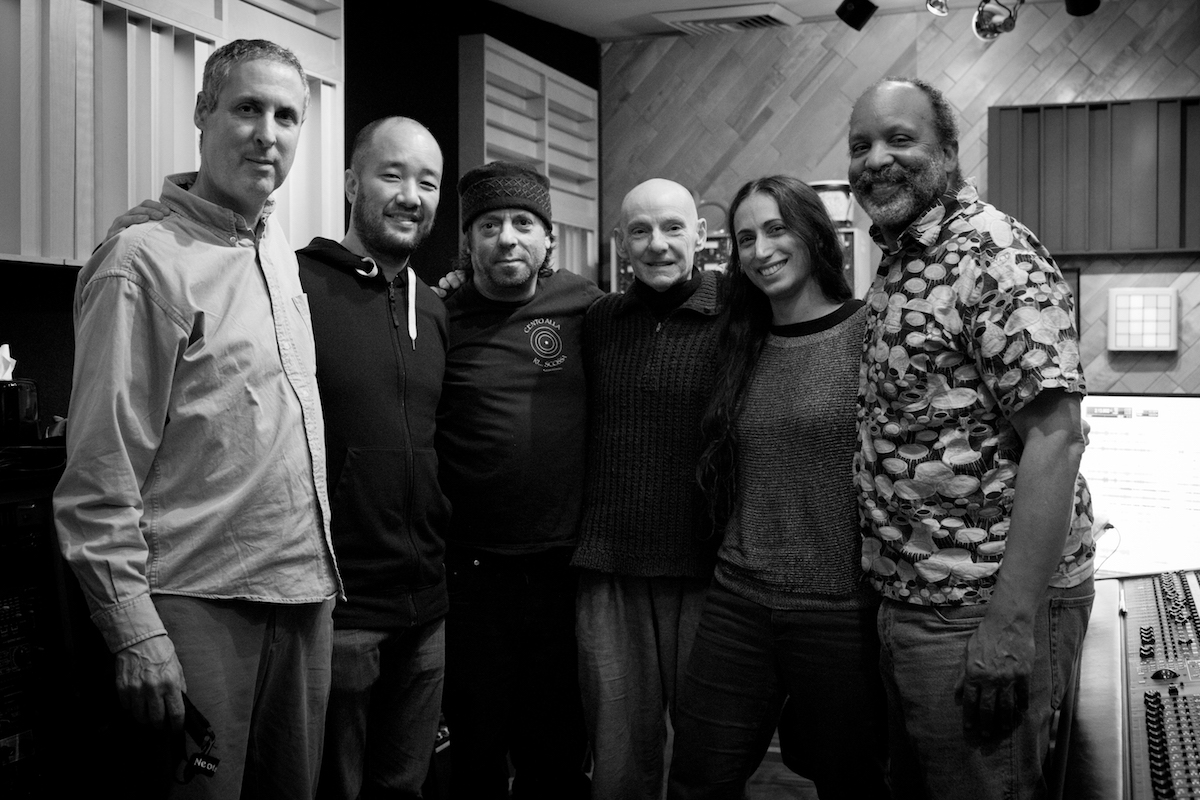 photo by Sara Pettinella
---
Blood Drum Spirit Ghana tour (posted September 16, 2017)

Having a chance to reflect on our recent trip to Ghana with Blood Drum Spirit (with Wes Brown, royal hartigan, Art Hirahara, and filmmaker Sara Pettinella), here are a few thoughts:

With this summer's trip, this long-term project continues. The quartet's 2015 collaborations with master artists in Ghana, as well as interviews and performances shot in the USA, were made into the documentary film We Are One, Blood Drum Spirit, by director Sara Pettinella. It will be released some day soon. The film catches a decade's long journey of musical exploration and friendship. Our experiences with master drummer/teacher Abraham Kobena Adzenyah, master dancer/teacher Kwabena Boateng and master drummer/dancer Freeman Kwadzo Donkor go back to the early 1980s, when we played together in Talking Drums. Last year Abraham retired from Wesleyan University after 45 years. (Wes, royal, and I, along with trombonist/teacher Bill Lowe, were also known as JUBA back then).

On this trip, playing and spending time with both Abraham and Kwabena, we had the chance to reminisce a little about some of our experiences. But the music is alive and well, growing and changing. In the final performance of the tour, at club +233, there was a seamless connection between the jazz quartet and Ghanaian musicians and dancers. On this trip we were able to collaborate again with Sulley Imoro, Tijan Dorwana and his son Isaac Dorwana, Eric Owusu, and many others. Isaac said that when he plays the gyl xylophone, he starts with the song, but that the rest is improvised. While the traditions are different (from jazz), the threads that connect the musics are strong, whether playing together on songs and rhythms from Ewe, Ga, Lobi, Dagara, Asante, or Dagbamba peoples, on our originals, or in free improvisations. During this trip I continually learned about Ghana from Kwabena Boateng, Rev. Martin Adi-Dako, (who led the filming in 2015, with cameramen Asamoah Simon and Benjamin Cohn), and many others. We also had the chance to work again with poet/multi-media artist Kwame Aidoo (AKA Kwame Write), and with other poets. The last night, when Abraham played the atumpan master drums on Adowa, if there had been a roof over the stage, it would have lifted off and flown away.

The film We Are One will be released in the not too distant future. Please keep an eye out. In the meantime here are links to the film's website and trailer. Also the Talking Drums recording Some Day Catch Some Day Down, released twice on LP in the late 1980s, is available again, re-mastered. It stands the test of time and is as infectiously danceable and adventurous as ever.
Links:
Film website: http://www.weareonethemovie.com/
Trailer: https://vimeo.com/221970051
Talking Drums on facebook: https://www.facebook.com/Talking.Drums.group/
Talking Drums CD on innova: https://www.innova.mu/albums/talking-drums/some-day-catch-some-day-down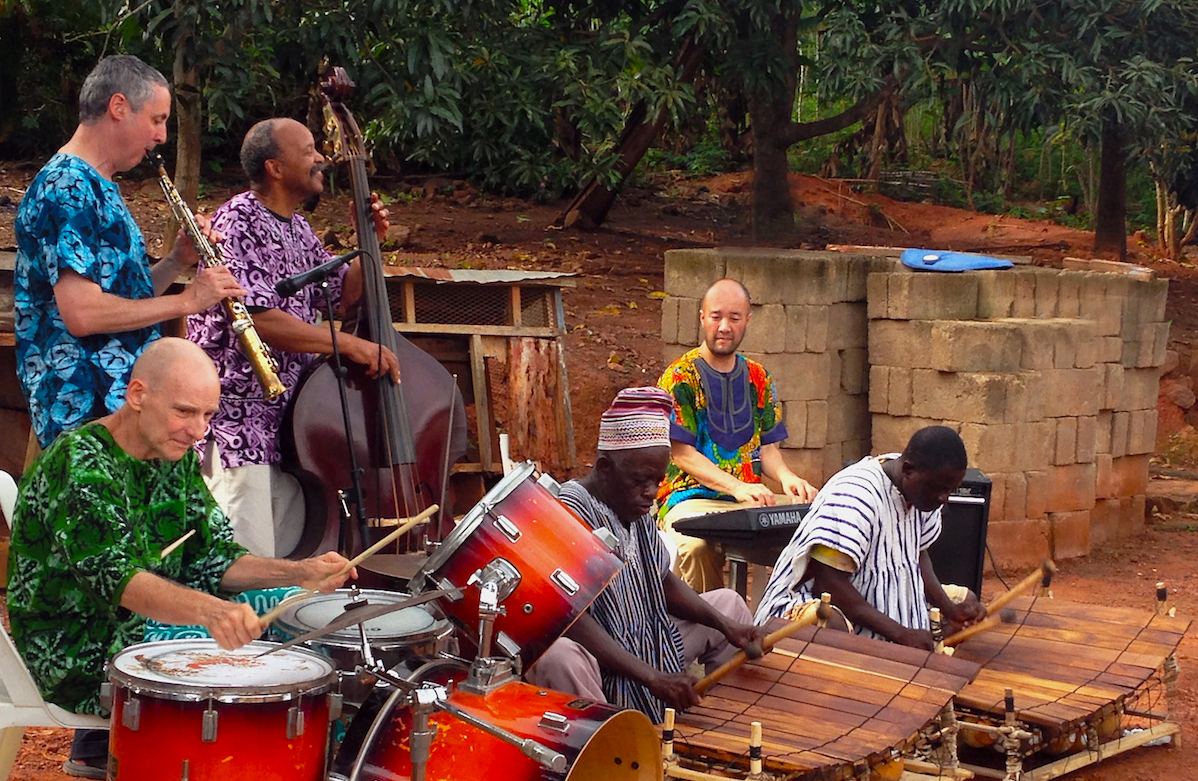 Blood Drum Spirit with Tijan Dorwana and Isaac Dorwana, photo by Martin Adi-Dako

---
Contact: DLBindman@gmail.com


Saxophonist drawing by Iliana Zamorska.
All rights reserved.